A sparkling and charming encounter in combination with the airiness of a feather's touch are the sweetest fruits of an accomplished massage. For the sweet taste of it, we have created an enchanting tantra massage – as Soft As Silk.
Our small and exclusive studio for sensual massage, tantra and tantra massage is located in the heart of Berlin (-Mitte). We offer our dear guests a fine choice of holistic massages and tantra massage coachings. The sensual tantra massage is our signature massage, gentle, delicate, a fountain of indulgence and pleasure. We love to pamper our guests and to share sensual moments with them.
An atmosphere of inner calm and protected tenderness are the starting point of every tantra massage. Gradually soft touch extends to all parts of the body. The massage of the lingam and the massage of the yoni, the massage of the intimate parts of man and woman, lend the tantra massage its natural esprit. The lingam- and yoni massage open up, replenish, excite and relax at the same time, while being allowed to be just pure pleasure. In the art of massage dynamism and movement vary. A touch like a breeze, flowing strokes, warm oil and soft skin are the promises of a wonderful encounter. The masseur freely creates an individual tantra massage, according to her / his phantasy and signature, while staying committed to our common principles.
For us, tantra is the gift of celebrating the moment. Tantra is freedom. Tantra gives us the power to be authentic.
Massages and Lessons
Tantra Massage
Soft seduction
140 €
The Tantra massage is a delicate creation of soft touches with playful sensual elements. Typical elements of our tantra are its free composition and our love for contact, bondings and body-to- body.
1,5 h – 140 €
2 h – 180 €
2,5 h – 220 €
"Sweet hour"
Our favorite
180 €
Our Sweet hour is an intensive lingam massage - or yoni massage ritual. A lot of time for this most intimate encounter enables us to respond to personal needs, to develop new ideas and to experiment with lust.

If you want to enjoy a Sweet hour but don't want to miss the delight of a full-body massage we also can integrate this element into our massage.
€ 50 per 30 minutes
4 hands 4 you
It's for you to choose...
260 €
The tantra massage à trois is a sensual encounter with two beautiful women. The particular thrill of this massage lies is the harmonious interaction of four hands, plenty of skin, hair and phantasy.

Tantra Art
Namasté Shiva, Namasté Shakti!
300 €
The Tantra art massage combines our sensuous and soft touch massage style with classical elements of the original tantra ritual: It starts with a tantric salutation. Variations of soft strokes and dynamic snatches following different energetic principles set the tone. The playful use of more traditional elements like scarfs, feathers, jewel-stones, sound, fragrances and hair follow on. A tantric finale leaves you with the feeling of being deeply adored and embraced.

Tao Massage
Yin Yang Yin Yang
220 €
The thousand year old Tao massage follows the principles of the art of Chinese traditional massage. The balance of yin and yang determine the energetic concept of the massage. The strict, choreographically exact succession of elements distinguishes the sensual Tao massage from the Tantra massage.

A girls dream
There is no need for a new pair of shoes!
250 €
We offer our lady guests an especially sensuous massage experience with everything to let a girl's heart beat faster. Optionally, with one or two beautiful men.
Yonimassage-Lingammassage Lesson
Curious?
400 €
A coaching experience for the man, who feels like learning how to spoil a woman with sensitivity and empathy while exploring her most intimate region.

Lingam massage lesson
A coaching experience for the woman that wants to know how to make a man even happier.




Tantra Basics Lesson
The basics of sensual touch
150 €
What is the essence of sensual touch?
The tantra basics lesson teaches you essential techniques and the choreography for the composition of a massage, but in particular it focuses on the spirit, the emotion and the empathy that are needed to be able to give a sensual tantric massage.

Tantra Grüße
Dear guests!
Our Tantra salutations will be a message board where you can find news, articles on sensuality and tantra, questions and answers, stories, poems, pictures, impression, passions, offers and much more. We look forward to your questions, your feedback, your suggestions and everything you want to share.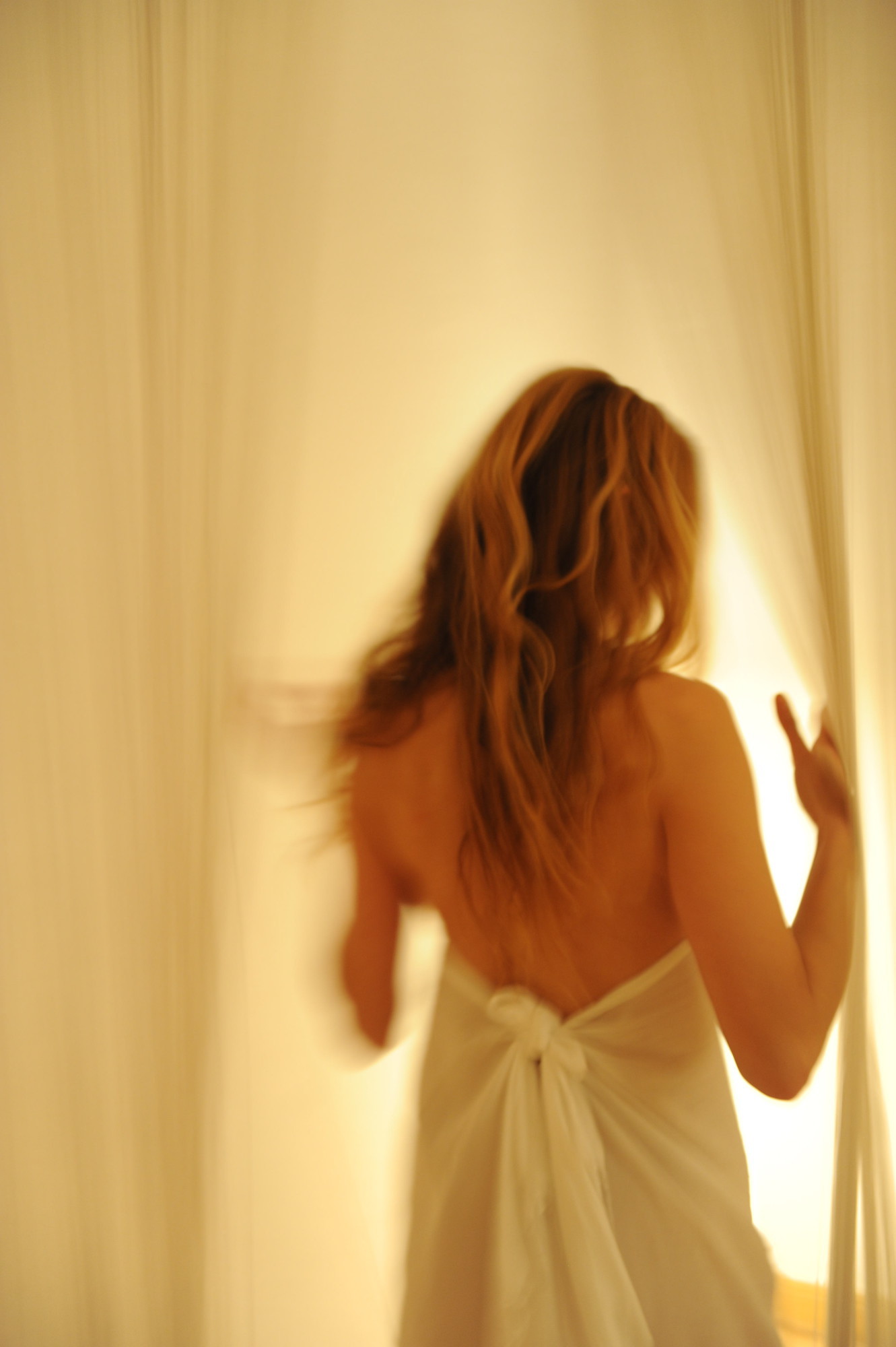 An invitation
Intimacy reveals itself in many ways. Eroticism is one particularly enigmatic expression of intimacy. In a tantra massage, it can show itself quietly, with a very soft touch or in an exuberantly ecstatic manner. This sweet bird is not for us to catch. Every massage is a snap-shot and an opus of a mix of different moods and dispositions. Craving bereaves this moment of its magic and its liveliness. To open up to the unexpected, to give the unknown the right of way, is an invitation to our tantra massage.
Gina:
What is the importance of tantra for me?
To feel that everything is just perfect as it is, nothing wants to be anything different, nothing wants anything at all. My pattern of good and better has no power. There is no other place that I'd rather be than here, being with myself. I just feel well, complete and safe. That's fantastic. That's peace. And I don't even ask myself, if this could end, could come back again or even if it stays.
Tantra massage – is it really something for me?
Yes, it is.
Despite all the doubts that you may have, the ability to enjoy a tantra massage is not determined by experience, your personal (his-) story or your physical condition. Everyone is welcome to share an intimate tantric encounter with us. Tantra, according to our understanding, is a natural encounter, something that happens without an expectation or a "must", without the categories of right or wrong, without the worry of disappointment. Simply said, a happy moment created by chance. Odd as it may be, but nothing else counts but sharing this moment with each other while being relaxed and authentic. A gift and a promise, we all shared in our very first hour.

Contact
Wir bitten um Verständnis, dass wir keine Termine für Massagen oder Beratungen vergeben ohne Händinummer. Selbstverständlich werden persönliche Daten vertraulich behandelt und unverzüglich nach dem Termin gelöscht.
Wir befinden uns in der Alten Schönhauser Strasse 23/24, Berlin Mitte, im linken Vorderhaus.
Wir bitten um Rücksichtnahme, nicht ohne Termin im Studio zu klingeln. Zum Schutze unserer Privatsphäre sind keine Termine ohne vorherige Anmeldung möglich.
Impressum
Angaben gemäß § 5 TMG
Georgia Beuter
Alte Schönhauser Str. 23/ 24
10119 Berlin
Kontakt
Telefon: 0173 6317308
E-Mail: info@sanft-wie-seide.de
Umsatzsteuer-ID
Umsatzsteuer-Identifikationsnummer gemäß §27 a Umsatzsteuergesetz:
31/228/62508
Streitschlichtung
Die Europäische Kommission stellt eine Plattform zur Online-Streitbeilegung (OS) bereit: https://ec.europa.eu/consumers/odr.
Unsere E-Mail-Adresse finden Sie oben im Impressum.
Wir sind nicht bereit oder verpflichtet, an Streitbeilegungsverfahren vor einer Verbraucherschlichtungsstelle teilzunehmen.
Haftung für Inhalte
Als Diensteanbieter sind wir gemäß § 7 Abs.1 TMG für eigene Inhalte auf diesen Seiten nach den allgemeinen Gesetzen verantwortlich. Nach §§ 8 bis 10 TMG sind wir als Diensteanbieter jedoch nicht verpflichtet, übermittelte oder gespeicherte fremde Informationen zu überwachen oder nach Umständen zu forschen, die auf eine rechtswidrige Tätigkeit hinweisen.
Verpflichtungen zur Entfernung oder Sperrung der Nutzung von Informationen nach den allgemeinen Gesetzen bleiben hiervon unberührt. Eine diesbezügliche Haftung ist jedoch erst ab dem Zeitpunkt der Kenntnis einer konkreten Rechtsverletzung möglich. Bei Bekanntwerden von entsprechenden Rechtsverletzungen werden wir diese Inhalte umgehend entfernen.
Haftung für Links
Unser Angebot enthält Links zu externen Websites Dritter, auf deren Inhalte wir keinen Einfluss haben. Deshalb können wir für diese fremden Inhalte auch keine Gewähr übernehmen. Für die Inhalte der verlinkten Seiten ist stets der jeweilige Anbieter oder Betreiber der Seiten verantwortlich. Die verlinkten Seiten wurden zum Zeitpunkt der Verlinkung auf mögliche Rechtsverstöße überprüft. Rechtswidrige Inhalte waren zum Zeitpunkt der Verlinkung nicht erkennbar.
Eine permanente inhaltliche Kontrolle der verlinkten Seiten ist jedoch ohne konkrete Anhaltspunkte einer Rechtsverletzung nicht zumutbar. Bei Bekanntwerden von Rechtsverletzungen werden wir derartige Links umgehend entfernen.
Urheberrecht
Die durch die Seitenbetreiber erstellten Inhalte und Werke auf diesen Seiten unterliegen dem deutschen Urheberrecht. Die Vervielfältigung, Bearbeitung, Verbreitung und jede Art der Verwertung außerhalb der Grenzen des Urheberrechtes bedürfen der schriftlichen Zustimmung des jeweiligen Autors bzw. Erstellers. Downloads und Kopien dieser Seite sind nur für den privaten, nicht kommerziellen Gebrauch gestattet.
Soweit die Inhalte auf dieser Seite nicht vom Betreiber erstellt wurden, werden die Urheberrechte Dritter beachtet. Insbesondere werden Inhalte Dritter als solche gekennzeichnet. Sollten Sie trotzdem auf eine Urheberrechtsverletzung aufmerksam werden, bitten wir um einen entsprechenden Hinweis. Bei Bekanntwerden von Rechtsverletzungen werden wir derartige Inhalte umgehend entfernen.